Written by: Marian Alonso-Cortés (dietist-nutritionist) Publication date: June, 2023
---
When summer and the warmer temperatures arrive, we can't wait to shed our layers and bask in the longer days, the country or sea breeze, al fresco cafés and the warm atmosphere, but are we making the right transition from winter to summertime? Our bodies have different needs depending on the season and its features, and understanding and applying those needs is vital to glowing with health at any time of the year.
How should you look after your body in summer? 4 musts for summertime
Try these simple tips and get the most out of your summer, you'll notice the difference:
1. Stay hydrated
Hydration is the key to ensuring our bodies stay healthy inside and out. We must make sure we drink plenty of water and fluids, even if we're not thirsty. Especially if we're more physically active in summertimeor take part in outdoor sports.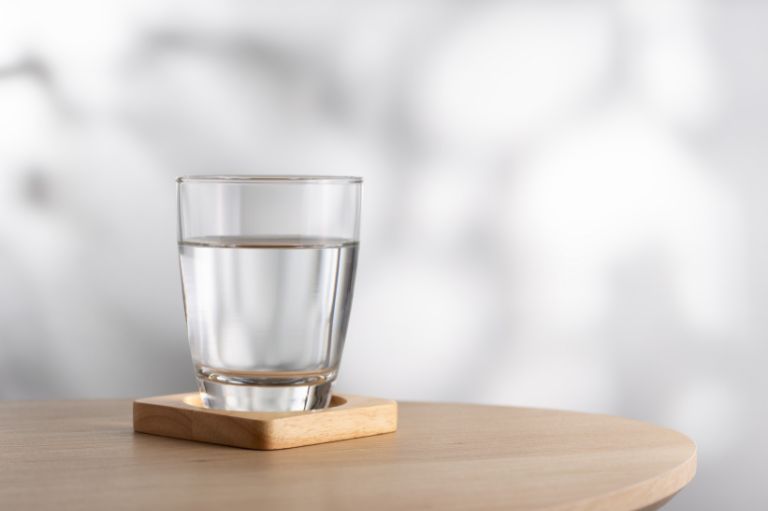 A daily intake of at least two litres of water helps maintain normal physical and cognitive function1.
We shouldn't overindulge in alcoholic or sugary drinks, as they can cause a greater loss of bodily fluids.
2. Control free radicals
What are free radicals? Free radicals are molecules that are produced when our bodies carry out their normal functions, but also when we are exposed to the sun, pollution or even stress. They can damage our cells, resulting in, amongst other things, ageing of the skin, higher susceptibility to illness, as well as damage to different parts of our body, such as our skin and eyes.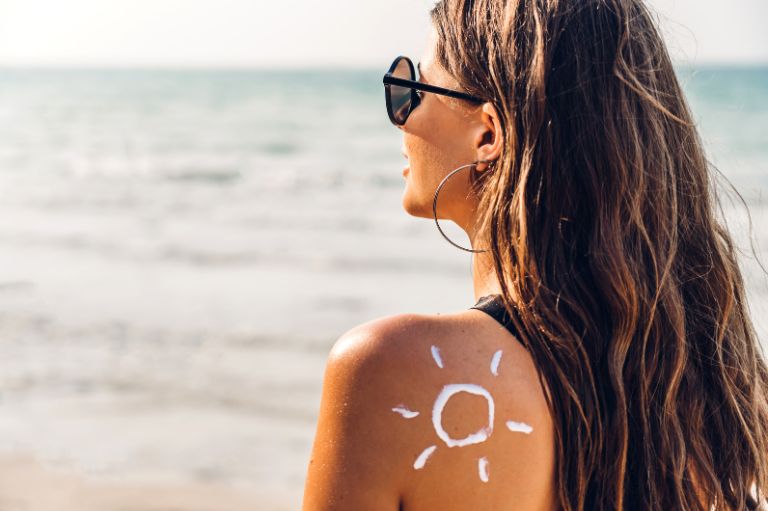 To minimise their impact, try these simple tricks:
Sun cream is essential for protecting our skin from the sun's rays throughout the year, but especially in summer. Other factors to take into account when using sun cream are:
Making sure we choose the most suitable cream for our skin type and age
Reapplying it throughout the day
Rubbing it in and applying it all over the body. Don't forget the most exposed areas, like your cheeks, back, shoulders and the tops of your feet.
The top tip for keeping free radicals at bay is our diet:
Eat foods high in antioxidants such as vitamin A, that is found in fruits and vegetables such as carrots and mangoes, etc.
Or vitamin B complex, such as niacin or biotin, found in foods such as bananas, spinach and avocados, amongst others.
These vitamins help maintain healthy skin1.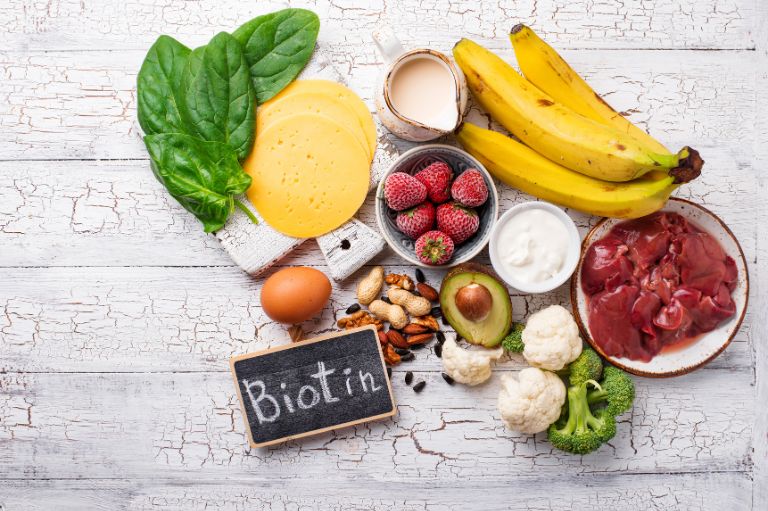 Eyes are particularly sensitive to solar radiation, even more than skin. Ultraviolet rays can cause damage to the different layers of the eyes.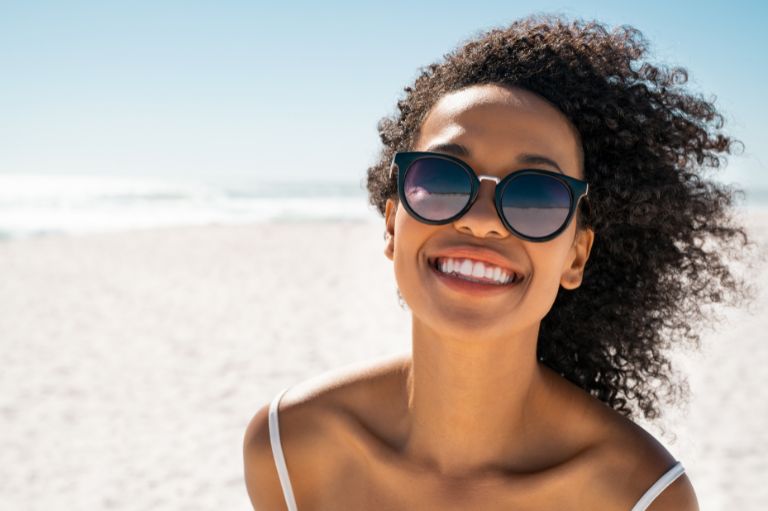 Some carotenes present in vegetables, particularly orange coloured ones, can protect the eyes from solar radiation. Lutein and zeaxanthin are liposoluble carotenoids that are yellow in colour, concentrate in the macula of the eye and can be found in dietary supplements such as 4Life Transfer Factor Vista™.
3. Eat food that give you energy
To enjoy the summer with our energy levels at 100%, we must eat food that gives us sustainable energy. It's advisable to choose easy summer recipes that keep us hydrated and provide us with energy.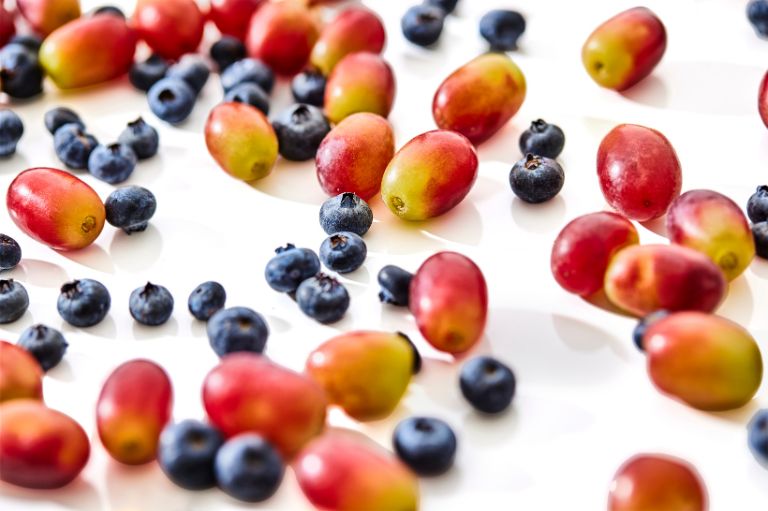 Some examples are:
Fruit: as well as antioxidants, they provide us with energy.
Fruit such as blackberries, blueberries, kiwis, peaches and nectarines can be ideal base ingredients for summer dishes.
If we combine them with low fat dairy products such as fresh cheese, cottage cheese or natural yogurt, they can be a great option at breakfast, as a snack or for healthy summer dinners. They can also be made into concentrated fruit juices, perfect for when you're on the go.
Vegetables: these are easy options for summer salads, crudités, gazpacho or salmorejo.
Also, mixed with fruit in smoothies, they go well together and provide antioxidants, fibre and plenty of water. What's more, they can be turned into delicious, chilled summer soups.
Olives: they are a source of healthy fat and also provide salt.
Eaten in moderation, they are a tasty snack and, when our blood pressure is low, they can help bring it back to normal.
Nuts: provide us with long-lasting energy and are very practical when travelling, walking or doing sport.
They are great options for adding to salads, yogurts or smoothies.
4. Protect your Microbiota
Eating out can wreak havoc on our digestive system. Some of the most common symptoms in summer are wind, constipation and, at times, diarrhoea, caused by poor food or water hygiene.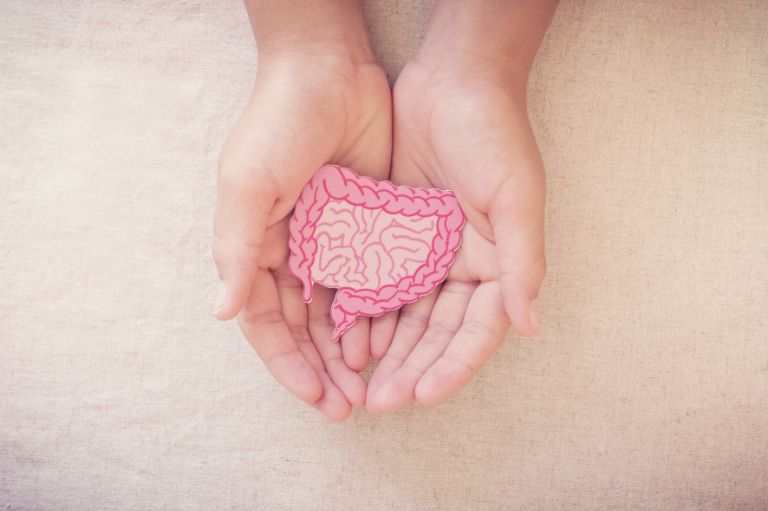 We must always choose dishes that are well cooked, properly refrigerated in shops or restaurants and, depending on where we travel, drink bottled water.
Probiotic supplements are an alternative way of looking after your gut flora.
Regulation (EU) No 432/2012